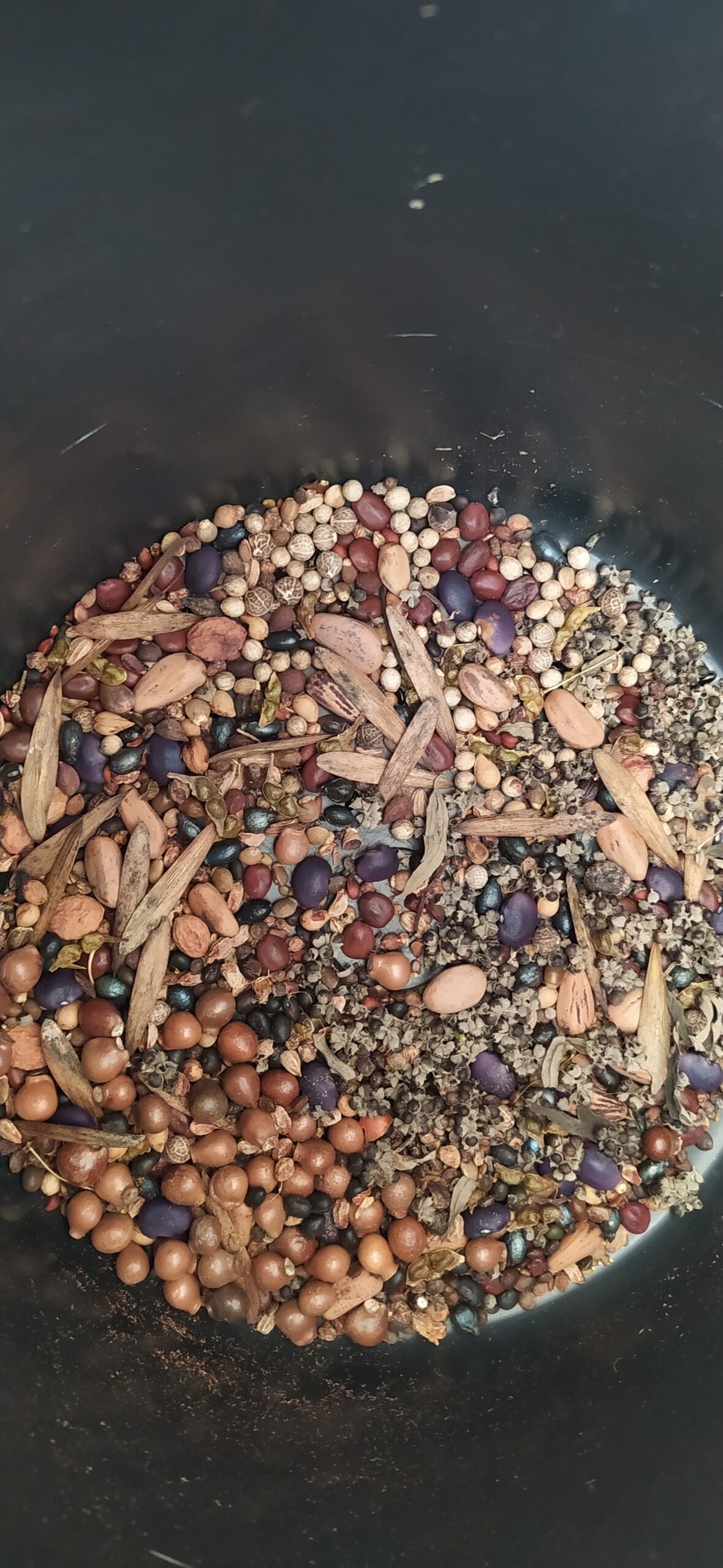 In December 2022, we planted with 3 volunteers, Julius, Tim and Julie, 300 meters of endemic or local plants to restore the ecosystem and increase biodiversity: 125 varieties of grasses, shrubs and trees, i.e. 30,000 seeds.
We also planted 100m of fruit seeds on 10 lines, i.e. 5 main varieties and 5 secondary varieties of different fruit trees. We arranged the planting lines in a North/South orientation on one zone, and following the "mainline" of contour of a second zone to observe the difference.
It is a planting experiment that we are going to follow and share on the site.
For more info on the Ecosystem Restoration Program, click here